Ned the Ted and ???? the Camel
In the UK they have this great scheme of work centered around Barnaby Bear (check it out
HERE
). The general idea is that this bear travels all around the world (or just around it's home state/city/town) and tells of it's tales as it goes. All the year 2 classes at JPS are doing a similar thing. Each class has it's own teddy (in term 1 my class had Ned the Ted) and every afternoon a different child gets to take it home. The child then writes a letter from the bear telling the rest of the kids what he/she got up to while visiting with the child. In the holidays I take the bear and write the letter... Last holidays Ned went camping... All my non-teacher friends think it's very strange but oh well!
Anyway I thought it would be fun this time for Ned to retire and usher in a new 'bear' ready for a new term. Heather (who I work with) and I went to a Sushi bar the other day and we took the photos of Ned the Ted meeting his new friend, ???? the Camel.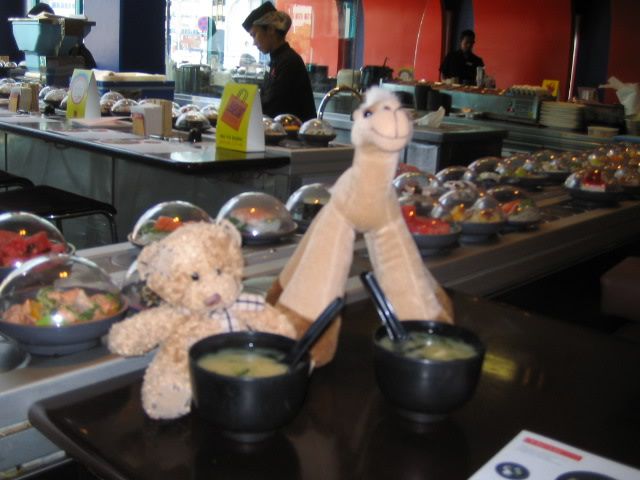 I haven't decided on a name for the camel yet so suggestions would be welcome!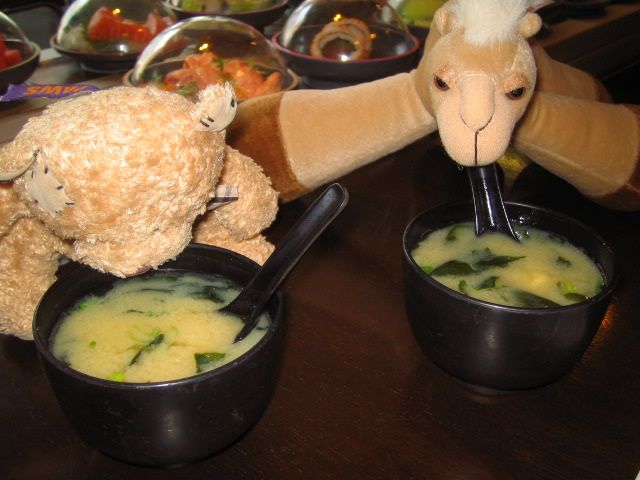 I know one of the other class teddys flew 1st class to New York this holidays, so I'll be looking forward to the pictures of that! The kids absolutely LOVE this it's a great idea if you're a teacher. Mine bring in photos and everything, it's so cute!